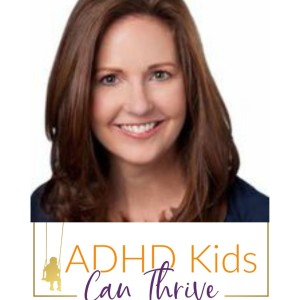 Tuesday Jan 31, 2023
Kate chats with Ilana Winter, Child Therapist + School Social Worker, about ADHD Kids Screen Use
My guest is Ilana Winter, New York City based  Child Therapist and School Social Worker who coaches parents all over the country on how to balance screen time in their homes. Most of the parents she works with have a child with ADHD who is showing signs of a screen addiction, so she teaches them step by step how to help their child become screen resilience so they can thrive in the modern digital world. Ilana can be found on instagram @modernparentingmethod and in her private facebook group called Modern Parenting Method where she does free live training every week. In this episode, Ilana shares a wealth of information about why and how we can  parent wisely when our child is accessing a phone or any other type of digital device.
 On this episode, Ilana will cover:
 -How true self regulations doesn't develop in the brain until we are in our 20's
- How to help kids develop discernment
- How kids with ADHD are prone to excessive screen use
- How excessive screen use impairs structural and functional in the brain
- How kids can be super focused on screens doesn't translate to others of their lives
- Recommended limits for screen use by age
- Taking a screen detox
- What are the concerns with using social media?
- Parent considerations when giving a child a phone?
- Tips for parental controls on the phone
- Parents using screen time as a reward for their child? 
- Phone contracts between parents and child?
- Guidance for device use in the bedroom?
- Checking your child's text messages?
It's worth your time to listen! Thank you for listening and pass it on to anyone you think it might help!
Comments
(0)
To leave or reply to comments, please download free Podbean or