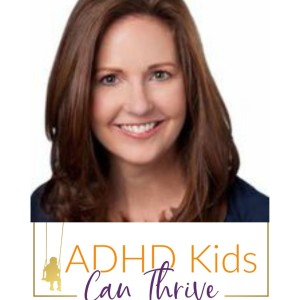 Tuesday Mar 21, 2023
Paul Reddick, Baseball Coach, shares How to support ADHD kids in athletics
My guest is Paul Reddick, accomplished baseball coach, mentor, speaker and author. He is also an ADHDer and ADHD advocate. I invited Paul on the podcast because Paul's tweets are very inclusive on what works and doesn't work for ADHD kids playing a sport like baseball. I asked Paul to join me to share his own story about growing up with ADHD and how best to support ADHD kids in athletics. You can learn more about Paul at PaulReddickBaseball.com.
In this episode, Paul and I discuss the following:
Paul's personal story of growing up with ADHD

How hurtful words from authority figures growing up and get stuck on replay

How Paul locked-in after high school to thrive as a baseball coach

Why his brain loves baseball and baseball coaching?

How he manages his ADHD to this day?

How his brain thrives on "danger" (in a healthy ways)?

How a parent can advocate for their ADHD child with an athletic coach?

How exercise and music helps him with focus?

Paul's words of wisdom for ADHD kids involved in athletics
Brought to you by ADHDKidsCanThrive.com. Thank you for listening and please share!
#adhd
#adhdparentsupport
#adhdsupport #adhdandsports
Comments
(0)
To leave or reply to comments, please download free Podbean or