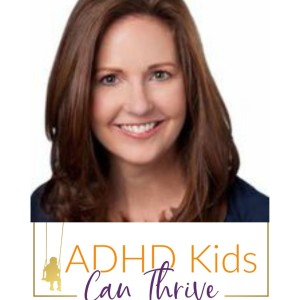 Tuesday Mar 28, 2023
Sarah Wayland, Ph.D, founder of Guiding Exceptional Parents, shares how parents can support young adults with ADHD
My guest is Sarah Wayland, Ph.D, founder and owner of Guiding Exceptional Parents, parent coach, RDI consultant, and special needs care navigator.  I invited Dr. Sarah Wayland on the podcast today to guide us through how to be a supportive parent to neurodiverse kids, especially when ADHD is involved, for 18 - 25 years of age. You can learn more about Dr. Wayland at guidingexceptionalparents.com. 
In this episode, Dr. Wayland and I discuss the following:
Her own personal parenting journey of raising two neurodiverse kids into those young adult years

Level of support possibly still needed during teen years

Transitioning support from teen to young adult, supports still may be required.

If college is the option, what to do?

Leaving home at age 18 when EF hasn't come in yet?

How a parent can be supportive of their young adults mental health?

How screen time management is required by this age

Overall wisdom of parenting a young adult in range of 18 - 25 years old
Brought to you by ADHDKidsCanThrive.com. Thank you for listening and please share!
#adhd
#adhd parent support
#adhdsupport #neurodiversity
Comments
(0)
To leave or reply to comments, please download free Podbean or