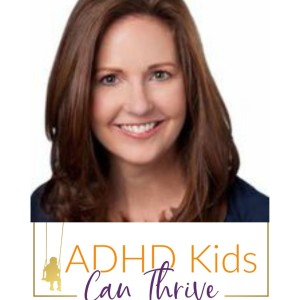 Tuesday Mar 07, 2023
Kate chats with Jan Ellison Baszucki, founder of MetabolicMind.org, parent & author
My guest is Jan Ellison Baszucki, founder of MetabolicMind.org. Jan is also a parent, author, mental health advocate and aspiring citizen scientist. Her husband,  David Baszucki and Jan Ellison Baszucki launched MetabolicMind.org, an initiative of Baszucki Group, to share information and resources about the emerging field of metabolic psychiatry. Their family experienced the challenges of a mental health crisis firsthand when the eldest of their four children, their son, Matt, was diagnosed with bipolar disorder at age 19. After battling bipolar illness for five years, Matt achieved a full recovery from his condition using a metabolic ketogenic diet therapy.
I invited Jan on the podcast to share her personal journey as a parent with a child who was struggling with a serious mental health crisis. She shares her insights and learned know-how with us. Even though her son isn't diagnosed with ADHD, there is so much education, insight and resources packed in this episode to support a parent or expert who is supporting a person with ADHD.
In this episode, Jan and I discuss the following:
- Jan's personal family story navigating her son who was diagnosed with bipolar 1
- They tried everything from functional medicine, supplements, RTMS, DBT, CBT, sobriety, meds, exercise, mediation, weekly therapy.
- Then came trying a Keto Diet
- Introduction to Dr. Chris Palmer and his findings
-  Keto diet helped resolve son's Bi-Polar
- Differences in diets- what makes Keto work for improved metabolic & mental health
- Georgia Ede's work and her findings
- How mood is effected by brain running on glucose vs. ketones
- Keto Diet is low carb, keeping track of carbs
- What foods are considered carbs?
- How does Keto Diet calm the brain?
- What healing your gut really means when it comes to eating?
- Metabolic Mind's mission
- Resources to learn more at metabolicmind.org, Nichole Laurent at mentalhealthketo.com and dietdoctor.com.  
- Jan's shared wisdom to parents who are raising a child who is struggling with mental health.
Brought to you by ADHDKidsCanThrive.com. Thank you for listening and please share!
#adhd
#adhd parent support
#anxiety #depression #keto #metabolicpsychiatry  #ketones #ketodiet #bipolar #dysregulation #mentalhealth
Comments
(0)
To leave or reply to comments, please download free Podbean or